Tillie's was opened over 57 years ago on March 1, 1962. Everyone knew my Mom, whose real name is Matilda, as "Tillie" from when she and my dad, Guerino, had a small bar and cafe style restaurant called "Teti's Cafe" at 2217 Walnut Street.

The rear of the building has a concrete block attachment (the kitchen) much of which my dad built with his own hands. The building was vacated in the 90's and was leveled by the city in 2005. I will always have fond memories of my life there from 5 years old until I was drafted into the service at 21.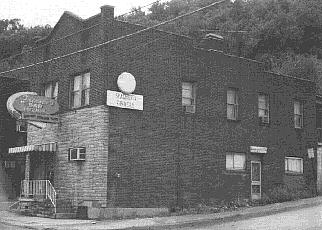 A view of the old Teti Cafe on Walnut Street circa 1975. The building stands there today and it still has the rusted old Coca Cola sign advertising "Spaghetti Dinners." I spent many a day as a young boy throwing rocks up at that sign just to make it "gong."